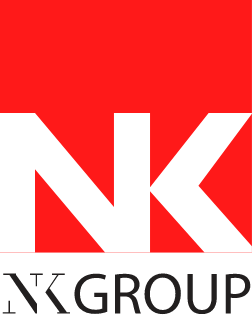 About Us
NK Group is a customer-oriented, multidisciplinary professional consulting firm that
delivers a comprehensive array of technical and strategic services in different areas like,
Information Technology, Financial Telecommunication Services, Civil and Electrical
Engineering and Construction, Healthcare, Project Management, Energy, Freight
Forwarding, and Infrastructure Development, etc. Combining experiences with quality, NK
Group has been serving clients for more than 20 years. With over 150 people in 4 offices,
the firm has invested millions in projects since its inception.
NK group has earned a reputation for excellence in sourcing and supply, developing
business strategies, managing and optimizing production, and executing projects, etc. It
ensures the delivery of high-quality outputs, maintaining value, deadlines, and costefficiency. Efficient utilization of capital assets and higher standards for safety and risk management are our core competencies.
All our teams in different entities have widespread knowledge and working experience in
various areas which enable us to respond quickly to any of the client's project management requirements from any sector
We stand for transparency, independence, and social compliance. In all our endeavors we
try to implement commercially sustainable models keeping balance with the current
challenges of the world climate and ecological issues. It is our goal to contribute to the
development of Bangladesh through all our projects.
We're committed to bringing positive changes around us.